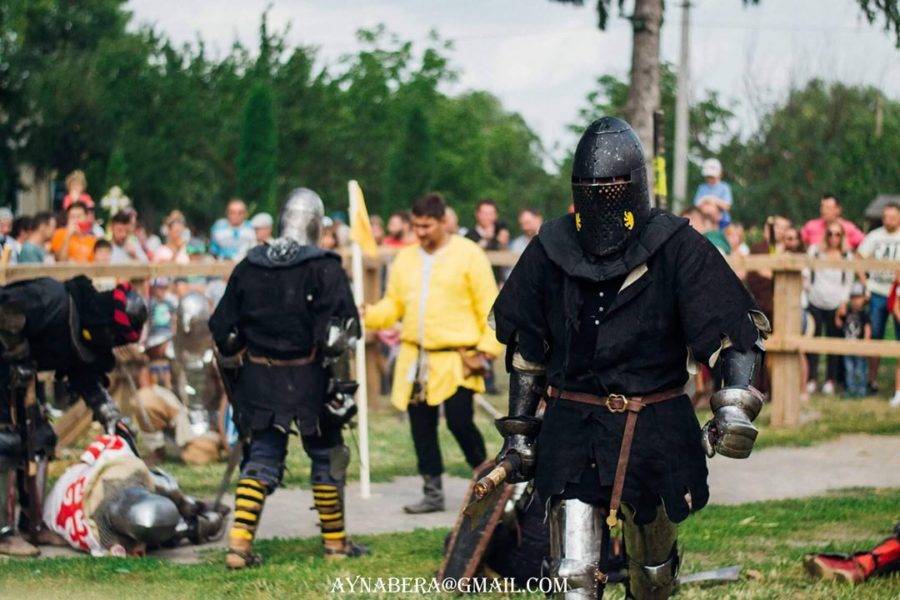 MedievalExtreme brand – the group of armorers, fighters, crafters and designers from Ukraine.
Our purpose is to make reliable armor for real full contact battles – buhurts and 1×1 tournaments.
Here you can get an armor and weapons made specially for HMB, IMCF and Armored Combat leagues.
My name is Mykola Avenirov and I'm the MedievalExtreme founder and a fighter with more than 10 years experience in duelds, buhurts and full contact battles.
You can find me here.
---
Customers about MedievalExtreme:
Te team at Medieval Extreme are absoultely fantastic. There has not been a single time I have asked for something and them not have it, be able to get it. Every shipment I have recieved within 5days and the communication is brilliant, i know what is going on all the time. Combined with a fast and easy pay system I have full trust in sending money for goods. You will NOT be let down

David Gribble


07/02/2018

Great communication throughout, despite the transit issues with the carrier. Item turned up heaps early still, which is great. Fun stickers and things means having to buy more so I can help my friends to get them as well...which is good because I have a LOT of things to get to finish my HMB ensemble! Many thanks and will definitely buy from again - now I know why my HMB team (New England Renegades) prefer to buy from you 🙂

Anthony Rummery


09/10/2019

Great service, good and fair prices, fast answer, fast delivery with easy tracking, great product at perfect size. The contact person speaks amazingly english, which helps a lot the order. The item is sent on time, with ultra fast crafting delays compared to competitors. And final touch: they add lovely goodies to the order!! For sure one of the best ( if not the very best) providers for HMB stuff!!

Bertrand Rbt


18/10/2019
We deliver worldwide:
Safety disclaimer: Sword-fighting and fencing is a dangerous sport. Fencing, historical fencing, medieval reenactment and armored combat as well as other related types of activity, are inherently connected to a certain risk level of injuries or death. The Company declines all responsibility for any traumas or harm done to oneself or to the third person, along with any material or consequential damage, impaired during the products usage. We admonish that all acts with armour, weapons or their components have to be performed before designated person who is responsible for safety of the particular event and accredited to supervise armour and sport weapon conformance to the event's standards.