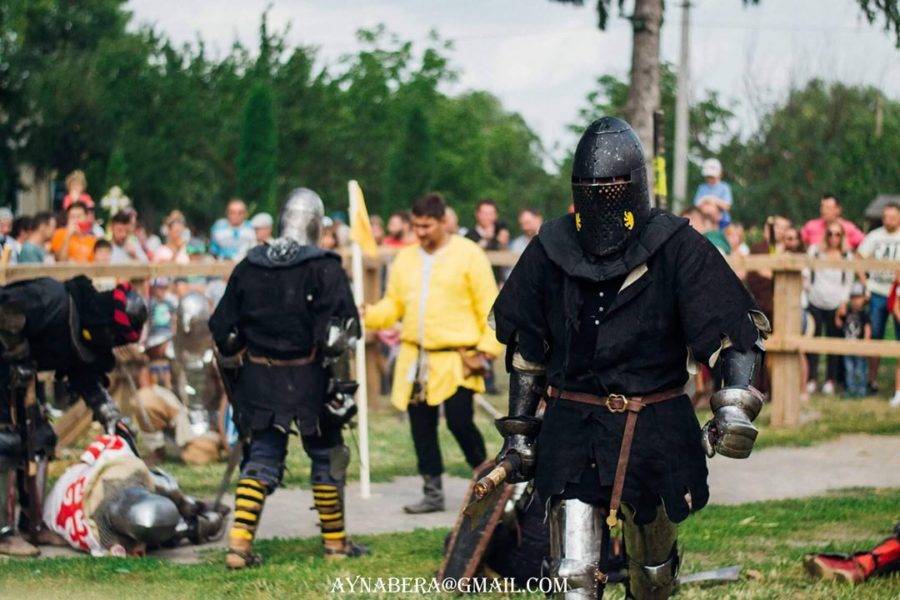 MedievalExtreme brand – the group of armorers, fighters, crafters and designers from Ukraine.
Our purpose is to make reliable armor for real full contact battles – buhurts and 1×1 tournaments.
Here you can get an armor and weapons made specially for HMB, IMCF and Armored Combat leagues.
My name is Mykola Avenirov and I'm the MedievalExtreme founder and a fighter with more than 10 years experience in duelds, buhurts and full contact battles.
You can find me here.
---
Customers about MedievalExtreme:
I purchased these amazing shoulders and I am so in love with them! They provide excellent coverage, the articulation is amazing and there's no catching on my breastplate. I was nervous using titanium but I have zero regrets I barely feel the hits. 10/10 would recommend!

Chelsea Charlie Martin


25/09/2018

I have bought a few things from med extreme over the last 2 years (greaves/lobster plate/ falchion/mitts) , and always been happy with the purchases. The communication with the company rep and the armoury is always quick- they answer within 3 hours of receiving a question and they are happy to modify off the general catalogue. Free shipping to Australia (usually 4 weeks) is a massive benefit over other companies. I hesitated buying plate mitts because the cost is high and they must fit well, but I can't be happier with the ones they made me (buhurt optimised mitts) they passed the test, and now ill happily buy anything else from them. Quality is always top level. Protection level is high and quality level for weapons is top of the top. Not the cheapest, but one of the best for speed and quality so it's worth it.

Scott James


04/10/2020
We deliver worldwide:
Safety disclaimer: Sword-fighting and fencing is a dangerous sport. Fencing, historical fencing, medieval reenactment and armored combat as well as other related types of activity, are inherently connected to a certain risk level of injuries or death. The Company declines all responsibility for any traumas or harm done to oneself or to the third person, along with any material or consequential damage, impaired during the products usage. We admonish that all acts with armour, weapons or their components have to be performed before designated person who is responsible for safety of the particular event and accredited to supervise armour and sport weapon conformance to the event's standards.