Description
The Torse with mantling of wool and linen – it's a great way to customize your helmet.
It helps to reduce strike impact and cover your helmet from sun.
The torse (orle or wreath) with mantling – is a twisted roll of fabric.
Looking for a way to customize it even more? Check the option of embroidery – any simple logo or image could be added on it: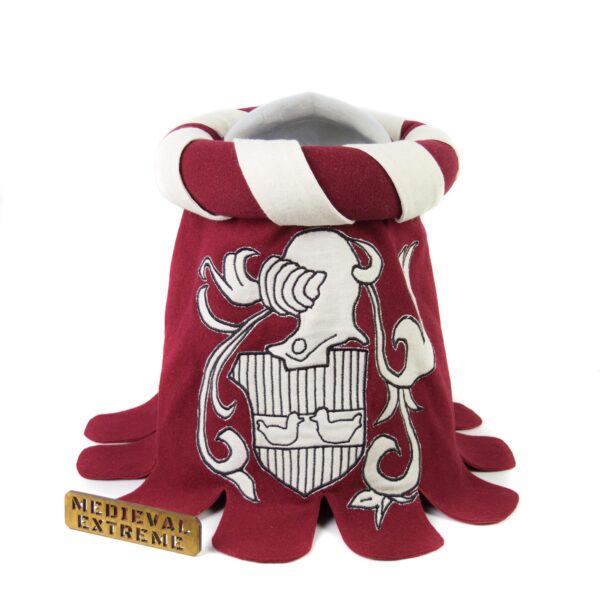 It's laid about the top of the helmet and padded with batting.
Source: 1445-1450 The Sir Thomas Holme's Book of Arms